THE PARISH OFFICE IS CLOSED TODAY, FRIDAY, JANUARY 7, due to snow. Staff working remotely.
The Baptism of the Lord 



After Jesus was baptized, he came up from the water and behold, the heavens were opened, and he saw the Spirit of God descending like a dove, coming upon him.
And a voice came from the heavens, saying, "This is my beloved Son, with whom I am well pleased."
READINGS FOR THE WEEKEND:  https://bible.usccb.org/bible/readings/010922.cfm
LIVE-STREAMING: Visit https://www.youtube.com/c/StPolycarpSmyrnaDE for live stream at 8:30 am on Tuesdays and Wednesdays and 4 pm on Saturdays. Please bear with us as we work through the challenges with our live streaming. If you are interested in being involved in this ministry, please email Lisa at lisa.titus@saintpolycarp.org or Judy at communications@saintpolycarp.org.
PARISH WEBSITE: Visit: www.saintpolycarp.org/.
THIS WEEKEND, JANUARY 8/9
PSR – IN PERSON CLASSES FOR SUNDAY, JANUARY 9TH AND TUESDAY, JANUARY 11 HAVE BEEN CANCELED. LESSONS WILL BE POSTED ONLINE. Some classes may be meeting virtually. Check your email for details.
MERRY CHRISTMAS – The Christmas Season began with the Nativity of the Lord (Christmas – December 25th) and ends this weekend with the Baptism of the Lord. We then return to Ordinary Time.
SECOND COLLECTION this week is for our Parish School of Religion. Thank you for your continued generosity in supporting the religious education of our parish youth.
THE WEEK OF JANUARY 9
Bishop Robert Barron's series "THE CREED". IMPORTANT DATE CHANGE Connected in Christ's presentation of Bishop Barron's 'The Creed' will take place via Zoom. Because of the change in mode, it will begin on Tuesday, January 18, at 10:00 AM. If you wish to receive a link to this six-week program, please email Peggy O'Connor at peggyo52@aol.com.
DELAWARE RIGHT TO LIFE hosts 2022 March for Life in Dover:  Please join the March for Life in Dover on Thursday, January 13th, for our Delaware State March for Life!  This is a great opportunity to show your support for life from conception until natural death:  Life is a Human Right.  Details for the day can be found in the Events tab on the Delaware Right to Life website, derighttolife.org, or contact DRTL at 302-832-9600. 
Schedule for the day:
 8 a.m. –  Mass at Holy Cross, 631 S. State St., Dover
9 – 10 a.m.- at Planned Parenthood, 805 S. Governor's Ave – two blocks away, we have the opportunity to join sidewalk ministry outside Dover's abortion clinic.
10:30 a.m.  – March begins – signs will be available/distributed to marchers and we will proceed from 805 S. Governors Ave to Legislative Hall, with a stop along the route to hear prolife updates concerning our state and the nation.
129 white roses, representing the precious preborn lives lost each month to abortion in our state, will be available for those who wish to share a personalized message with your respective state representatives. Please check the DRTL website for latest updates.
UPCOMING/ONGOING
BLESSING OF LECTORS will take place on Saturday, January 22nd at the 4:00pm. Mass.
LONG TERM PLANNING:  The Finance Council here at Saint Polycarp Parish is looking towards the future with the development of a long-range plan.  While we have always had an annual plan, the long-range plan will help steer and direct the parish for the next 3 – 5 years and longer. To help make this endeavor a success, we want to have several parishioners who would bring different viewpoints and perspectives and would be willing to actively participate in the 3 sessions we are anticipating.  The sessions would take place on weekends for 2 – 3 hours.  There will also be some prayer, reading and thinking to take place in between sessions. If you would like to participate or to learn more, please reach out to John Fcasni.  He can be reached at john.fcasni@gmail.com or call or text him at (609) 529-1986.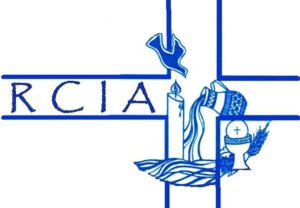 CHANGE THE WORLD: BECOME CATHOLIC! If you know someone who is looking for a new beginning and wants to learn more about the Catholic Church, "personally invite" them to our RCIA sessions, taking place at the Parish campus on Monday evenings at 6:30pm. The RCIA (Rite of Christian Initiation of Adults) is for individuals who are unbaptized, baptized in other faith traditions or Catholic adults wishing to receive Confirmation and Holy Eucharist and seeking full membership in the Catholic Church. We are all called to share the "Good News" and you can make a difference by simply asking! Please contact Deacon Frank Weber for more information at DeaconFrank@saintpolycarp.org or leave a message with the Parish office at (302) 653-8279.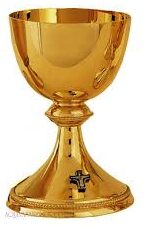 THE VOCATION CHALICE MINISTRY:  Each week a family will receive the Vocation Chalice at Mass and take it home with the promise to "pray for vocations" during that week.  The family should place the chalice in a prominent place in their home and gather together each day to pray for the awareness of vocations.  At the end of the week, the family will bring the chalice back to church so the next family can take it home.  A booklet will accompany the chalice that has prayers and instructions.  We need your prayers and for you to sign up. Call or text Alice Gaston 302-670-7924 to sign up. See the Bulletin for schedule.  January 16th – C. Taylor Family, January 30th – Brimson Family, February 13th – Marshall Family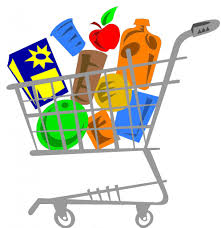 REDNER'S MARKETS 1% SAVE-A-TAPE FUNDRAISER: Turn your food shopping into cash for our parish. Simply be sure to obtain and scan your Redner's Rewards Card each time you shop. Save your whole receipt. Bring your receipts to the Parish Office or put them into the collection basket. There is no expiration date – you can turn receipts months old in!

Thank you to our Bulletin advertisers! We appreciate your support!
---
USEFUL LINKS:
WEBSITE: www.saintpolycarp.org.
BULLETIN: https://www.jppc.net/onlinebulletins/301template.pdf
BULLETIN OVERFLOW: https://saintpolycarp.org/this-weeks-bulletin/
YOUTUBE: https://www.youtube.com/c/StPolycarpSmyrnaDE
FACEBOOK: https://www.facebook.com/SaintPolycarpCatholicChurch/
ONLINE GIVING: Please consider becoming an e-giver. It is easy to make your weekly or one time contributions in support of the Parish.  For more information and to sign up for online giving, visit  faith.direct/DE831
ST DENNIS: http://www.stdennischurch.org
DIOCESE OF WILMINGTON – LIVE STREAMING https://www.youtube.com/user/DioceseofWilm
THE DIALOG: http://thedialog.org/  Newspaper of the Diocese, copies available as you leave Church or online
---
FROM THE DIOCESE:
CATHOLIC FORUM/RELEVANT RADIO:  Saturdays at 1:30 pm on Relevant Radio 640. On the January 8 episode, tune-in to learn about the history of St. Mary of the Assumption Parish and find out how the parish is celebrating its 250th birthday, when parishioner, Rusty Giles, is the guest. Listen anytime at cdow.org/CatholicForum or search Catholic Forum on Apple, Spotify or iHeartRadio podcasts.
LET US PRAY:
Almighty, eternal God, When the Spirit descended upon Jesus at His
baptism in the Jordan, you revealed Him as your own beloved Son. Keep us, your
children born of water and the Spirit faithful to our calling. We ask this through our Lord
Jesus Christ, your Son, who lives and reigns with you and the Holy Spirit, one God, for
ever and ever. Amen.