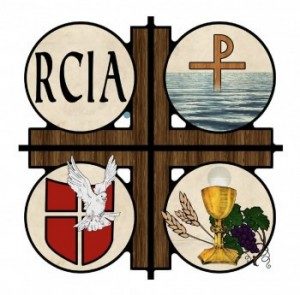 RITE OF CHRISTIAN INITIATION for ADULTS (RCIA)
Are you thinking about or interested in becoming Catholic?
Contact Mary Fullerton, RCIA Coordinator at mfullerton1101@comcast.net for more information about becoming Catholic.  (No email? You may also call the parish office and leave a message for Mary.  She will return your call.)
Who is RCIA for?
Persons in need of Baptism.
Persons baptized in another Christian tradition who desire to become Catholic.
Persons baptized Catholic in need of First Communion and/or Confirmation.