55 Ransom Lane                 Smyrna, DE 19977               (302)653-8279  
Rev. James D. Hreha, Pastor
Deacon Charles Robinson (Retired)
Deacon Frank Weber
     Rev. James Hreha was appointed pastor of St. Dennis, Galena, MD., effective Sept. 8, 2017.
This appointment is in addition to his ministry as pastor here at St. Polycarp Parish, Smyrna.
Let us pray for Fr. Jim as he continues to shepherd both parishes.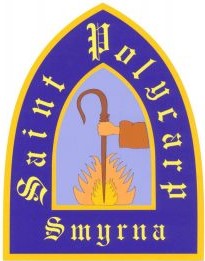 LENT – PRAYER, FASTING ALMSGIVING – CLICK HERE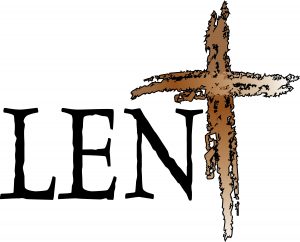 ---

All public Masses in the Diocese of Wilmington
are cancelled until further notice. 
A Prayer for the Protection in Time of Pandemic – CLICK HERE
The Polycarp Perspective (Full Version) with Fr. Jim, Deacon Frank and Erica Taylor, CRE CLICK HERE
Here at St. Polycarp, out of care and concern for our Parish Family and all others…
All Masses are cancelled until further notice.
Adoration, Stations of the Cross, Flame of Love and Divine Mercy are all cancelled until further notice.
Office Hours – Closed until further notice.  The office staff is working remotely and will be checking email. The Parish answering service will be handling phone calls. Messages will be checked by the Parish Secretary week days. In the event of a Sacramental emergency, please call the parish office (302) 653-8279. The answering service will contact the appropriate person.
All meetings and events are cancelled until further notice.
No gatherings on campus permitted until further notice.
Classes for our Parish School of Religion are cancelled.
The Pre-school Academy classes are suspended.
---
From Bishop Malooly on March 15, 2020,
At the advice of government officials, and after consultation with medical professionals, Bishop Francis Malooly has canceled all public Masses in the Diocese of Wilmington until further notice. This effort is designed to help safeguard the public and prevent the spread of the COVID-19 virus.
"We do not take this action lightly and without prayerful consideration," Bishop Malooly said. "We must put the health and well-being of our parishioners first. I invite the faithful to stay connected to their parish community electronically, and to participate in Mass via television and the Internet, during this challenging time."
The Diocese of Wilmington has set up a website – cdow.org/coronavirus – with information, including a viewable Sunday Mass recorded at Wilmington's Cathedral of Saint Peter. Mass can be viewed using the following links: www.cdow.org or www.youtube.com/DioceseofWilm
Live Streaming of Masses
The Cathedral of Saint Peter will be live streaming daily Mass each morning, Monday through Saturday, at its YouTube Channel Downtown Catholic. Visit cathedralofstpeter.com… to view them throughout the day.
The Diocese of Wilmington will continue to monitor all information and updates provided by federal, state and local government officials.  
EWTN – Global Catholic Network offers programming on TV, radio and online including Stations of the Cross at 2:30 pm, Divine Mercy at 3pm, Adoration at 3:20pm and the Rosary at 3:30 pm as well as Masses daily.  www.ewtn.com
---
Please continue to check your email and our website for ongoing updates as they become available.
---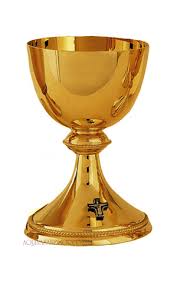 ---
WELCOME NEW PARISHIONERS!
Parishioners new to our parish family – please complete the registration below or stop by our office!
---
 "God doesn't expect us to do great things. He expects us to do little things with great love."    ~ St. Teresa of Calcutta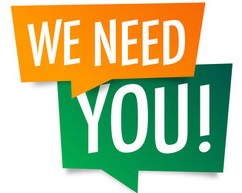 We hope that you will participate one of our many ministries!  No matter what your talents or interests are, if you have 15 minutes or days, we have something for you!
Check out the many opportunities – CLICK HERE
---
Interested in becoming Catholic?
Contact Deacon Frank at the parish office at (302) 653-8279 or  deaconoffice@saintpolycarp.org
---
St. Polycarp Church – Our Mission
We, the family of faith at St. Polycarp, are a welcoming Roman Catholic community,
a thankful holy people, sent forth from our celebration of the Eucharist to walk in faith, live in hope,
and act with love for God and for one another.
Through our ministry we embrace the poor, the suffering, and the lost.
As disciples of Jesus Christ, we are committed to justice and peace through prayer, Christian formation, evangelization, and stewardship.
---
We Gather for Prayer
Eucharistic Adoration in St. Ann Chapel:   Tuesdays 9:00 am – 9:00 pm
Sacred Heart Devotions:  1st Friday of each month 9:00 am
Flame of Love:  Thursdays at 7:00 pm
Divine Mercy Devotions: Fridays (September to May) at 3:00 pm in St. Ann Chapel
---
Faith Formation /Religious Education
Please contact our Christian Formation Office at (302) 653-4101 for more information about our religious education for children and youth (PSR – Parish School of Religion).
Are you an adult interested in becoming Catholic or are in need of Sacraments?
Contact the parish office, (302) 653-8279 or office@saintpolycarp.org.
---



---

Our eGiving Program is NOW available. 
What is eGiving?  eGiving is a convenient way to support St. Polycarp by electing to use direct deposit from you bank or credit card to make it easier for you to support our parish.
For more information or to sign up  eGiving CLICK HERE
---
---
Parking in our lots is for Church Masses, services and functions.  Any other parking is at your own risk.