Vocation Chalice Ministry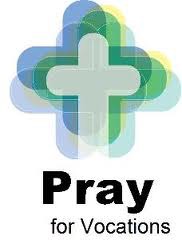 Many older Catholics remember parish life and schools staffed by an abundance of priests and sisters. But, younger Catholics have grown up with little or no experience of women and men in religious life. To raise the awareness level of vocations at St. Polycarp's, we are once again trying to re-establish this ministry.
The Vocation Chalice reminds us that it is the responsibility of the laity of our parish to pray ad foster vocations to the priesthood and religious life.  Each week a family or individual takes home the chalice cup where they will place it in their home. They can place it on their kitchen / dining room tables and during meals do faith sharing about "Vocations".  After the sharing a different person offers prayers focused on creating a culture of "Vocations" in the home and in the parish. Throughout the week they are asked to pray for the increase to vocations, for our current priests, deacons, and religious life.  How can you be the catalyst for change for the increase to the priesthood?  Sign up for the vocation cup either by the website or call/text Alice Gaston at (302) 670 – 7924.  At the end of the Mass that you are assigned, Father will call you forth you will be presented the cup to take home.  All the prayers will accompany the chalice if you choose to use them or you can use your own prayers.  After the end of the week return the chalice to church.
Nothing is more powerful than prayer and your prayers are very much needed for His harvest!
Since the founding of this parish in 1914, five women have said YES to a call to serve God as nuns. One priest has been ordained, Fr. Mast, in May 1972.This 50th anniversary year of the dedication of the Church buildings in May 1968, is a fitting occasion to re-introduce this  ministry. Hopefully, it will encourage parishioners to get to know our seminarian, Adam Bauer, and to help our young people develop prayer habits, especially for vocation discernment, which is an integral part of the faith formation of youth.