WELCOME TO OUR CONFIRMATION PROGRAM!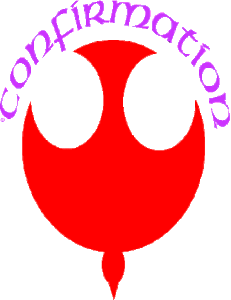 March 2020:
It saddens me to say, that I have been informed that your child's Confirmation at Holy Cross on March 28 has been cancelled. As of right now all I know is that it will be rescheduled at a later time. Please continue to check email for updates and information regarding Confirmation class and a new date for Confirmation. I apologize for any inconvenience this may cause, but please understand that we are only interested in keeping everyone safe the best we can during this difficult time.
---
Below are the various forms that you received as part of your Confirmation Packet at the July 8th meeting.
CONFIRMATION CALENDAR 2019-2020
SPONSOR ELIGIBILITY FORM
REMIND 2019-2020
UNIVERSAL CHURCH FAMILY ROAD TRIP PROJECT
SERVICE HOUR LOG 2019-2020