THE PRE-SCHOOL ACADEMY AT ST. POLYCARP
Congratulations to all of our graduates! 


Our virtual Graduation Week took place beginning May 31 and
ended with the awarding of diplomas on June 6.
A Message from Fr. Jim to our Graduates!
May God bless you as you journey to Kindergarten!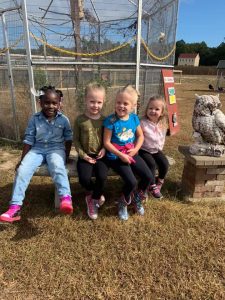 We are State certified.
Our curriculum follows the Delaware Department of
          Education; Delaware First.
Daily lesson plans in Mathematics, Science,Social Studies
We promote intellectual, social and emotional development
We develop good work habits, language skills, large & small motor skills
The Delaware Early Learning Foundations for School Success is used as a guideline.

  We use a positive guidance to teach a child the appropriate behavior in a classroom setting.                                             There are two adults with cleared background checks with the children at all times.
Parent/Guardian must sign child in and out of school.
Other persons must be pre-approved.
Exterior doors are locked during class time.
Security cameras
On site playground
School closures for inclement weather will follow the Smyrna School District.
        The Academy Flyer – CLICK HERE
Children in our Academy are busy making Valentine Day cards for the home bound.
Mailing Address:
The Academy 
499 W. South Street
Smyrna, DE  19977