To see this week's Bulletin CLICK HERE 
For information concerning the coronavirus visit our Home page www.saintpolycarp.org
or www.cdow.org – The Catholic Diocese of Wilmington.

Below is additional information that is not included in the current Bulletin or additional details of the information that is included in this week's Bulletin.
---
BROTHER VINCENT KNIGHTS OF COLUMBUS
ONLINE FUNDRAISING CAMPAIGN
The recent pandemic has really caused a lot of stress and has cancelled fundraising for many organizations.  Online shopping is going to be very big this year.  And this is why the Brother Vincent Council has partnered with Rada Manufacturing to help everyone with their Christmas gift giving.
Rada Manufacturing has been manufacturing cutlery since 1948.  They offer not only remarkable cutlery but must-have kitchen gadgets, scrumptious food mixes, cookbooks and so much more, including inspirational books, A Closer Walk with Thee calendar and even an inspirational coloring book called Colorful Blessings.
Use the personal online group store link:
https://radafundraising.com?rfsn=4603664.8a65ed to browse the online catalog, and then place your order just as you would when shopping with any retail outlet.  Orders are shipped directly to the customer by Rada.
HAPPY SHOPPING!! If you have any questions regarding this fundraiser, please contact Joan at busylady39@comcast.net.
---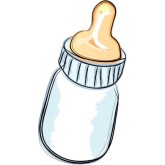 BIRTHRIGHT'S ANNUAL BOTTLES FOR BABIES FUNDRAISER!!!
Throughout the months of October, November and December, Birthright of Delaware will host its Annual Bottles for Babies Fundraiser.  Due to the Pandemic, we ask that you please mail your donation directly to Birthright at Birthright of DE, 1311 North Scott Street, Wilmington, DE 19806. Please be sure to mark the Memo section of your check, with your parish name. Proceeds benefit pregnant women and their babies. Thank You! Questions? Contact Tanisha at 302-656-7080.
ST. POLYCARP REMINDERS:
REDNER'S 1% SAVE-A-TAPE FUNDRAISER  Hang onto those receipts until we are all together again!
Turn your food shopping into cash for our parish.  If you are a Redner's shopper, we would welcome your participation.  It is so easy!  Simply be sure to obtain and scan your Redner's Rewards Card each time you shop.  (Remember to shop only out of necessity.) Save your whole receipt. Bring your receipts to the Parish Office or just put them into the collection basket.  There is no expiration date — even receipts months old can be turned in!  Your receipts will generate cash for us.  What a hands-down and effortless way to help St. Polycarp Church.  For more information, contact Joan at (302) 659 – 5317.
REMINDER ABOUT THE PARKING
Please do not park in front of the dumpsters on Monday through Friday.  This prevents the Waste Management Collection and the Recycling Collection from being picked up.  Thank you for your cooperation!
ANNOUNCEMENTS
Don't forget to arrive earlier for Mass so that you won't miss the announcements!  
THANK YOU TO ALL OF OUR ADVERTISERS:
Thank you to our local advertisers who support our parish with their advertisement on the back page.  Let's support them, too!  Have you checked them out lately?