FOURTH SUNDAY OF LENT
Let my tongue be silenced, if I ever forget you!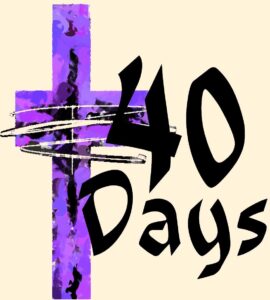 READINGS FOR THE WEEKEND:    https://bible.usccb.org/bible/readings/031421.cfm
LIVE-STREAMING: Visit https://www.youtube.com/c/StPolycarpSmyrnaDE for all live stream. (or visit our webpage www.saintpolycarp.org and click on the picture of the altar )  All Masses are live- streamed. Masses may also be viewed at a later time.  (Last week's issues have been fixed.)
BULLETIN: https://www.jppc.net/onlinebulletins/301template.pdf
DAILY MASSES are celebrated on Tuesday – Friday mornings at 8:30 am.
BLESSING OF ALTAR SERVERS AND SACRISTANS will take place this weekend at both Masses.
SECOND COLLECTION this weekend is for parish utilities.
STATIONS OF THE CROSS – FRIDAYS AT 7pm in Church. (Masks covering the nose and mouth and social distancing required.) Reservations not required. Also live-streamed.
CONFESSIONS: (Reservations are not required but masks are. Social distancing observed)
Saturdays –  2:30 to 3:30 pm
Sundays –  following 10:30 am Mass on March 14, 21 & 28
EARLY BULLETIN SUBMISSION DEADLINE: Due to early deadlines from our Bulletin publishing company for the April 3rd/4th weekend (Easter), please have any submissions that you would want included in the Easter Bulletin emailed to submission@saintpolycarp.org by 12 pm, noon on March 18th.
YEAR OF ST. JOSEPH: We will celebrate the Year of St. Joseph with a special prayer during Mass on his Feast Day,  Friday, March 19 and during our two weekend Masses on March 20th and 21st. Year of St. Joseph Prayer Cards will be available in the pews, so that those who attend these  Masses can participate in the prayer. For those who will be watching Mass from home, please join us in praying: https://saintpolycarp.org/year-of-st-joseph/
HOLY WEEK / TRIDUUM / EASTER                     ALL MASSES AND SERVICES FROM ST. POLYCARP WILL BE LIVE-STREAMED.
Palm Sunday – March 27th & 28th
Mass       Saturday at 4 pm & Sunday at 10:30 am
Tuesday  & Wednesday of Holy Week
Mass         8:30 am
Holy Thursday –  April 1st
Mass of the Lord's Supper         St. Polycarp Church, 7 pm
Good Friday – April 2nd
Liturgy of the Passion & Death of Our Lord          St. Dennis ONLY
Holy Saturday – April 3rd
The Easter Vigil in the Holy Night       St. Polycarp, 7:30 pm
Easter Sunday of the Resurrection of the Lord –
April 4th       Mass        St. Polycarp Church, 8 am & 10 am
RESERVATIONS for HOLY WEEK/TRIDUUM/EASTER:
Reservations for Palm Sunday Masses, Holy Thursday, Holy Saturday and Easter Sunday Masses will be accepted by phone on Wednesday, March 24th from 9am – 2pm. Online reservations will be accepted March 24th beginning at 12:01 am to March 31st at 12:00pm, noon or until capacity is reached. Reservation links will be emailed prior to the 24th. They will also be posted on our website prior to the 24th.
ST. PATRICK'S DAY SCAVENGER HUNT: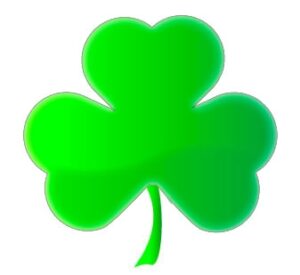 Shamrocks have been hidden around the building for you to find. Can you count them all? All shamrocks can be found by driving/walking around the Church campus. If you submit a correct guess you will be entered to win a prize. Ten prizes will be awarded. If nobody guesses correctly, the ten closest guesses will win. If exiting your vehicle, you must wear a face covering and keep socially distant from others not in your household. Email your guesses to Deanna Lail dlail14@comcast.net or call Angela Gibson 302-270-4100. Starts Wednesday, Friday March 17th. Deadline to submit your guess is 11:59pm on March 27th
CALLING ALL KIDS! HAPPY EASTER WORD SCRAMBLE GAME: Due to the ongoing pandemic the Brother Vincent Council Easter Egg Hunt for parish children will be a virtual event again this year. All parish children are encouraged to participate. Simply visit this link: https://saintpolycarp.org/easter-egg-scramble-calling-all-kids/. Entry instructions are listed on the bottom of the game sheet.  Three prize winners will be selected from all the correct entries.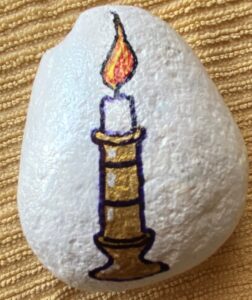 STONES FAITH GARDEN: Have you thought about the stone that you will paint for our Stone Faith Garden?  Will you use words, images or both? Check out our latest video with information about this new garden along with the how to's on rock painting! https://youtu.be/7rB7atK3ohQ
MEMORIAL BRICKS: The Gift of a Memorial Brick is a unique and memorable way to celebrate a special occasion,
honor family and friends, share a favorite quote and more! For more information visit  https://saintpolycarp.org/memorial-bricks/
BROTHER VINCENT COLUMBIETTES SWEEPSTAKES is your chance to win a $75.00 prize in July and help our auxiliary raise funds to help others at the same time.  Every $10.00 you contribute to the sweepstakes earns you one chance for the winning drawing in July. For more information CLICK HERE
---
USEFUL LINKS:
RESERVATION INFORMATION FOR WEEKEND MASSES: To view information on how to make a reservation visit https://saintpolycarp.org/rservation-information/
WEBSITE: www.saintpolycarp.org.
BULLETIN: https://www.jppc.net/onlinebulletins/301template.pdf
YOUTUBE: https://www.youtube.com/c/StPolycarpSmyrnaDE
FACEBOOK: https://www.facebook.com/SaintPolycarpCatholicChurch/
ONLINE GIVING: Please consider becoming an e-giver. It is easy to make your weekly or one time contributions in support of the Parish.  For more information and to sign up for online giving, visit  faith.direct/DE831
THE DIALOG: http://thedialog.org/  Newspaper of the Diocese, copies available as you leave Church or online
---
MASSES DURING THE PANDEMIC: St. Polycarp Church is open for Masses with limited capacity. You must wear a face mask or covering that covers the mouth and nose at all times. Six-foot social distancing applies at all times. Restrooms will not be available. Reservations are required for the weekend Masses.  A weekend Mass reservation reminder is emailed weekly and includes how to make a reservation. Once we reach capacity, no one else will be admitted. Thank you for your cooperation. Reservations are NOT required for 8:30am weekday Masses. The dispensation of the obligation to attend Sunday Mass and Holy Days of Obligation issued March 12, 2020 remains in effect for the Diocese of Wilmington.
FROM THE DIOCESE:
CATHOLIC FORUM/RELEVANT RADIO:  Saturdays at 1:30 pm on Relevant Radio 640. On March 13, hear an interview with Dr. Marianne Mount, President of the Catholic Distance University who will discuss the importance of Saint Joseph and the Year of Saint Joseph.
LET US PRAY: Litany of St. Joseph (Composed by Fr. Paul Mast)

St. Joseph, a man of compassion…………Pray for us.
St. Joseph, a man of justice…Pray for us.
St. Joseph, a man of contemplation…Pray for us.
St. Joseph, a man who reverences all life…Pray for us.
St. Joseph, a man filled with gentle strength…Pray for us.
St. Joseph, a man in solidarity with the poor…Pray for us.
St. Joseph, a man of hope for the unborn…Pray for us.
St. Joseph, a man of intercession for the holy innocents…Pray for us.
St. Joseph, a man with a spiritual life…Pray for us.
St. Joseph, a man centered in the love of God…Pray for us.
(Third of 4 stanzas)