SECOND SUNDAY OF EASTER
SUNDAY OF DIVINE MERCY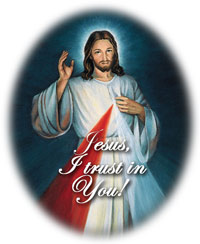 Give thanks to the Lord for He is good, His love is everlasting
READINGS FOR THE WEEKEND:    https://bible.usccb.org/bible/readings/041121.cfm
LIVE-STREAMING: Visit https://www.youtube.com/c/StPolycarpSmyrnaDE for all live stream. (or visit our webpage www.saintpolycarp.org and click on the picture of the altar )  All Masses are live- streamed. Masses may also be viewed at a later time.
BULLETIN: https://www.jppc.net/onlinebulletins/301template.pdf   Check out our new feature "Getting to Know You"!
MASKS: Please remember that masks covering the mouth and nose are required.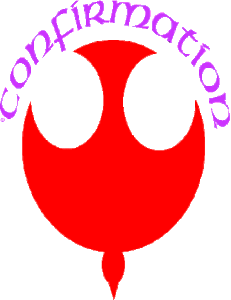 CONFIRMATION: Tomorrow, 17 of our parish youth will be Confirmed. Just like last year, Bishop Malooly has given delegation to all Pastors in their respective parishes to administer the Sacrament of Confirmation. Fr. Jim will celebrate two Masses tomorrow (10am & 1pm – Reservations only). Let us pray to the Holy Spirit to move  powerfully in the lives of our newly confirmed!
DIVINE MERCY SUNDAY: In observance of Divine Mercy Sunday, the Chaplet of the Divine Mercy will be prayed after both Masses this weekend. We ask that you remain in Church for the few minutes it takes to pray this powerful prayer. The prayer can be found on our website at www.saintpolycarp.org/divine-mercy.
2021 ANNUAL CATHOLIC APPEAL:  Please visit our online Bulletin or visit www.cdow.org/annualcatholicappeal to find out how you can help provide pastoral, charitable, and educational programs and services to tens of thousands of people in our 12 county Diocese. St. Polycarp's ongoing example of stewardship has been the epitome of generosity in years past.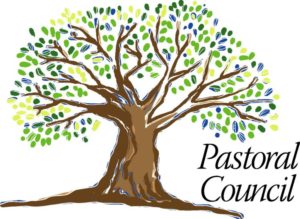 PASTORAL COUNCIL: Do you want to help create, deepen and expand our faith community's journey?  Then we need you on the Pastoral Council!!  We are recruiting new members to replace some of our departing Pastoral Council members. The Pastoral Council serves as advisors to our Pastor on Pastoral issues, in addition to organizing various parish activities. Please give this call from God some very pray full thought. Please contact Cindy Kennedy at (302)653-7525 orkennedy-078@msn.com  with an expression of interest and/or for additional information.
USHERS AND GREETERS: Please consider volunteering for this important ministry.  Contact Cindy at (302)653-7525 or kennedy-078@msn.com or Tom at (302)659-5317, odrain709@comcast.net.
SECOND COLLECTION THIS WEEKEND: Our Parish School of Religion (PSR). Thank you for all you do to support our PSR!
EASTER EGG SCRAMBLE: Congratulations to our 3 winners – Madison Mabrey, Sophie Netz and Jonah Taylor! Thank you to all of our participants and to the Knights of Columbus for sponsoring this fun activity!
SEASONS OF HOPE – BEREAVEMENT SUPPORT GROUP: Seasons of Hope is centered on Jesus Christ and grounded in the healing wisdom, traditions and practices of our faith. Sessions are ongoing. See our Bulletin or contact Diane at ddellinger7377@outlook.com  or Maureen at (302)423-6636 for more information or to register. Due to the pandemic, we currently meet on Zoom.
STONES FAITH GARDEN: Stones are being collected during the Easter Season. Please place your painted stone in the basket under the portico.  Haven't heard about our Stones Faith Garden? Check out our video at https://youtu.be/7rB7atK3ohQ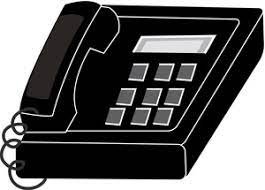 PHONES: Our Parish Office phone is now being answered by Teresa, our Parish Secretary, on Friday mornings from 9:30 am to noon. (302)653-8279. The answering service will take messages at other times. (Phone reservations for Mass are accepted on Wednesday mornings only.)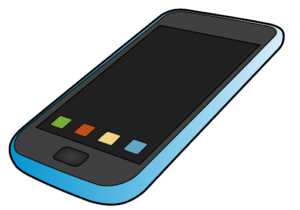 INTRODUCING TEXT-TO-GIVE
We are expanding our efforts with Faith Direct for automated giving to Saint Polycarp. Faith Direct offers a safe and secure Text-to-Give option allowing you to make a one-time gift.
To give, please follow these simple steps:
1. Text $$  amount to 302-202-2251
2. Follow the link and complete a one-time process
Thank you and may God bless you! 
---
USEFUL LINKS:
RESERVATION INFORMATION FOR WEEKEND MASSES: To view information on how to make a reservation visit https://saintpolycarp.org/rservation-information/
WEBSITE: www.saintpolycarp.org.
BULLETIN: https://www.jppc.net/onlinebulletins/301template.pdf
BULLETIN OVERFLOW: https://saintpolycarp.org/this-weeks-bulletin/
YOUTUBE: https://www.youtube.com/c/StPolycarpSmyrnaDE
FACEBOOK: https://www.facebook.com/SaintPolycarpCatholicChurch/
ONLINE GIVING: Please consider becoming an e-giver. It is easy to make your weekly or one time contributions in support of the Parish.  For more information and to sign up for online giving, visit  faith.direct/DE831
ST DENNIS: http://www.stdennischurch.org
THE DIALOG: http://thedialog.org/  Newspaper of the Diocese, copies available as you leave Church or online
---
MASSES DURING THE PANDEMIC:  The dispensation of the obligation to attend Sunday Mass and Holy Days of Obligation issued March 12, 2020 remains in effect for the Diocese of Wilmington.
FROM THE DIOCESE:
CATHOLIC FORUM/RELEVANT RADIO:  Saturdays at 1:30 pm on Relevant Radio 640. Be sure to listen to Catholic Forum on April 10 to learn more about how the Diocese of Wilmington has partnered with its sister diocese in San Marcos, Guatemala.   Listen anytime at cdow.org/CatholicForum or search Catholic Forum on Apple, Spotify or iHeartRadio podcasts.
LET US PRAY:
Good and gracious God,
Our most glorious Creator,
As we greet the signs in nature around us:
Of Spring once again regaling us in bloom,
In the songs of returning birds and fields soon to be planted,
We give you praise for an even greater sign of new life: the resurrection of your Son,
Our Lord Jesus Christ, that we especially celebrate at this time.
The sadness and despair of his death has given way to the bright promise of immortality.
For the Resurrection is our guarantee that justice will triumph over treason,
Light will overcome darkness, and love will conquer death.
As we celebrate, we also dare to ask for your grace that we may live the promise given to us,
By imitating the life of Jesus in reaching out to the poor, the marginalized, the least among us,
As we strive to be neighbor to all those we meet,
We ask your special blessings each and every day on our President.
Working with him may we strive to make this great country of ours a beacon of hope and justice in a world hungry for peace and so in need of your love.
We praise you in this Easter season. Change our lives, change our hearts to be messengers of Easter joy and hope.
We make our prayer through Jesus Christ, our risen Lord forever.
Amen.
– Fr. Larry Snyder, president of Catholic Charities USA, offered at the fourth annual White House Easter Prayer Breakfast on April 8, 2013