WELCOME BISHOP WILLIAM E. KOENIG
Make sure to pick up a copy of the Dialog as you leave Mass this weekend for a special 72- page keepsake
or visit http://thedialog.org/
View the Episcopal Ordination and Installation of the Most Reverend William Edward Koenig as the 10th Bishop of Wilmington at CLICK HERE
To view the Worship aid CLICK HERE
The Episcopal Ordination (Ordination of a Bishop) was the first in the Diocese since 1897. Following the Ordination, the new Bishop was installed as the 10th Bishop of our Diocese, the Diocese of Wilmington.
See this week's Bulletin (hard copies only) for an insert on Bishop Koenig's Coat of Arms or visit https://www.cdow.org/fresh/wp-content/uploads/2021/07/Koenig-Wilmington-explanation.pdf
---
16th SUNDAY IN ORDINARY TIME
  The Lord is my shepherd; there is nothing I shall want.
READINGS FOR THE WEEKEND:  https://bible.usccb.org/bible/readings/071821.cfm
LIVE-STREAMING: Visit https://www.youtube.com/c/StPolycarpSmyrnaDE for all live stream. (or visit our webpage www.saintpolycarp.org and click on the picture of the altar ) Masses may also be viewed at a later time.
ONLINE BULLETIN: https://www.jppc.net/onlinebulletins/301template.pdf 
BLESSING OF THOSE WHO WEAR SCAPULARS takes place this Saturday at the 4pm Mass.
THE PARISH OFFICE will be open Monday, Wednesday, Thursday and Friday from 9am to 3pm. On Tuesday, July 20th, the office will open at 9am and close at noon.
ST. DENNIS CHURCH "Drive thru" BULL ROAST FUND RAISER, 153 N. Main Street, Galena, MD. Saturday, July 24th. MENU – Delicious roast beef, corn on the cob, homemade potato salad and coleslaw plus rolls/butter and a beverage for $15. The famed St Dennis Bake Sale will also be available for purchasing your dessert as you exit the property.  Advance ticket purchases are recommended as a limited number of meals will be prepared.  Tickets may be purchased at the Church before and after the weekend Masses OR by calling Jim Bricker at 717-575-1235.  Pick up of meals with curb side service is on July 24th from 11am until 2pm.  Please follow the directed traffic pattern
R.C.I.A. – CHANGE THE WORLD: Do you know someone who is interested in becoming Catholic? Are you an adult who has never made First Eucharist or been Confirmed? Deacon Frank will hold an Inquiry Session Monday, July 26th at 6:30pm for those adults who have not been baptized, who were baptized in another Christian tradition who desire to become Catholic or for those adults baptized Catholic in need of First Communion and/or Confirmation. For information, please contact Deacon Frank Weber at DeaconFrank@saintpolycarp.org or leave a message with the parish office. (302) 653-8279.
ATTENTION MINISTRY LEADERS! Mark your calendar now for our Annual Leadership Information Meeting on TUESDAY, July 27th. RSVP by Friday, July 23. If you are a leader of one of our ministries you should have received an email  about this meeting. If you did not receive one, contact Judy at communications@saintpolycarp.org.Two representatives must be present from each ministry.
REGISTRATION FOR PSR (Parish School of Religion) is now open for 2021-2022.  Our PSR offers religious education for children in pre-kindergarten through ninth grade. Sacramental preparation is offered for First Reconciliation, First Eucharist, and Confirmation. Visit https://saintpolycarp.org/religious-education/ for more information and to register. Registration Forms are also available in the black drop box under the portico. Questions? Contact our Coordinator of Religious Education, Erica Taylor at 302-653-4101 or dre@saintpolycarp.org
IS GOD CALLING YOU?  LISTEN CAREFULLY! We are in need of a few catechists and assistants for PSR this Fall and we are always looking for members for our Christian Formation Committee and RCIA and Baptismal Teams. Catechists needed for Grades 3 and 7, Assistants needed for Grades 1, 3 and 8
If you feel God calling you, please contact Erica Taylor, CRE at 302-653-4101 or dre@saintpolycarp.org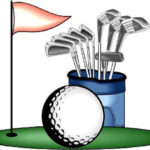 SAVE this Date—Sunday, September 12, 2021  for St. Polycarp's 2nd Annual Steak Dinner and Golf Tournament at Maple Dale Country Club in Dover, DE.  Plated steak dinner at this beautiful country club $35.00 and/or Golf Tournament with lunch, green fee, golf cart, on course beverages, gift bags, prizes and steak dinner $125.00 per golfer or $460.00 team of four.  For more information contact: Larry Borgman lborgaman007@gmail.com (302-389-6018) or Kathy Willes kdwilles@comcast.net (302-670-7330).  Register online at membership.faithdirect.net/events/details/7142.
CATHOLIC DIOCESE OF WILMINGTON  MARIAN PILGRIMAGE with Bishop William Koenig at the Basilica of the National Shrine of the Immaculate Conception, Washington, D.C. September 25, 2021, 10AM-4PM https://saintpolycarp.org/marian-pilgrimage/
ANNUAL CATHOLIC APPEAL: If you have made your pledge, thank you for your generosity in supporting this annual appeal.  If you have not, please prayerfully consider giving. No gift is too small to help those in need. Pledge cards are available at the doors of the Church and in the black drop box under the portico or online at www.cdow.org/annualcatholicappeal. Checks should be made payable to the "Annual Catholic Appeal".
Pledges and donations can be mailed to:
Annual Catholic Appeal
Catholic Diocese of Wilmington
PO Box 25050
Wilmington DE  19899-5050
(Make sure to note that you are from St. Polycarp Parish!)
---
USEFUL LINKS:
WEBSITE: www.saintpolycarp.org.
BULLETIN: https://www.jppc.net/onlinebulletins/301template.pdf
BULLETIN OVERFLOW: https://saintpolycarp.org/this-weeks-bulletin/
YOUTUBE: https://www.youtube.com/c/StPolycarpSmyrnaDE
FACEBOOK: https://www.facebook.com/SaintPolycarpCatholicChurch/
ONLINE GIVING: Please consider becoming an e-giver. It is easy to make your weekly or one time contributions in support of the Parish.  For more information and to sign up for online giving, visit  faith.direct/DE831
ST DENNIS: http://www.stdennischurch.org
THE DIALOG: http://thedialog.org/  Newspaper of the Diocese, copies available as you leave Church or online
---
FROM THE DIOCESE:
CATHOLIC FORUM/RELEVANT RADIO:  Saturdays at 1:30 pm on Relevant Radio 640. On tomorrow's episode, Catholic Forum will contain highlights from the July 13th ordination and installation Mass, including Archbishop William Lori's homily and Bishop Koenig's first public remarks as shepherd of Delaware and Maryland Eastern Shore Catholics. Listen anytime at cdow.org/CatholicForum or search Catholic Forum on Apple, Spotify or iHeartRadio podcasts.
LET US PRAY: A Prayer for Bishop Koenig.
O GOD, ETERNAL SHEPHERD OF THE FAITHFUL, WHO TEND YOUR CHURCH IN COUNTLESS WAYS AND RULE OVER HER IN LOVE, GRANT, WE PRAY, THAT WILLIAM, YOUR SERVANT, WHOM YOU HAVE SET OVER YOUR PEOPLE, MAY PRESIDE IN THE PLACE OF CHRIST OVER THE FLOCK WHOSE SHEPHERD HE IS, AND BE FAITHFUL AS A TEACHER OF DOCTRINE, A PRIEST OF SACRED WORSHIP AND AS ONE WHO SERVES THEM BY GOVERNING.  THROUGH CHRIST OUR LORD.
AMEN