14th SUNDAY in ORDINARY TIME
July 8/9, 2023
SUNDAY SCRIPTURE – QUESTIONS TO PONDER

~ How are you called to extend God's reign of peace?
~ What is different about a life lived according to the spirit than a life lived according to the flesh?
~ What burden to you need to bring to Jesus so that you can experience more of his peace this week? 
READINGS FOR THE WEEKEND:  https://bible.usccb.org/bible/readings/070923.cfm
LIVE-STREAMING: Visit https://www.youtube.com/c/StPolycarpSmyrnaDE for live stream at 8:30 am on Tuesdays and Wednesdays and 4 pm on Saturdays.
PARISH WEBSITE: Visit: www.saintpolycarp.org/.
WEEKLY PARISH BULLETIN: CLICK HERE .  (New Bulletins are posted on Fridays.) 
BULLETIN OVERFLOW: Bulletin Overflow – CLICK HERE
---
THIS WEEKEND, JULY 8/9 (& Monday, July 10th – Friday, July 14th)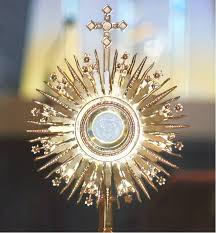 EUCHARISTIC ADORATION will take place tomorrow, Saturday, July 8th  following Communion at the 4 pm Mass. There will be Exposition of the Blessed Sacrament and Benediction lasting for an hour after Mass. Please plan to stay for the Exposition and some quiet time with Jesus in the Blessed Sacrament. We realize that staying for an hour may be too long for your first time at Adoration, but we ask that you stay for the Exposition and that when you leave (maybe after 10 minutes, maybe after 45 minutes, maybe following Benediction), you do so in silence.  Thank you.)
THE SECOND COLLECTION  this weekend, July 8th and 9th, will be for our Parish Utilities. Please be as generous as your means allow.
IS GOD CALLING YOU! Join our PSR family and share your gifts and talents with us. We need YOU to help US spread God's message to our youth. Where is God calling you to serve?
We currently need to fill the following positions:
3rd grade: Catechist (Sunday mornings)
5th grade: Catechist (Tuesday evenings)
Please contact our CRE, Erica Taylor, at (302) 653 – 4101 or dre@saintpolycarp.org for more information
SACRISTANS: We are looking for more people to serve as sacristans!  Sacristans have the duty to arrive early to the Church in order to unlock it and set up for Mass.  Becoming a sacristan would be a great way to learn more about our beautiful liturgy and become more involved in carrying it out.  No previous knowledge is required. If you are interested, please contact the head sacristan Adam Bauer at the email ajpd.bauer@gmail.com.
SEE THE FLYER IN THIS WEEKEND'S BULLETIN – ST. POLYCARP PARISH ANNUAL GOLF TOURNAMENT AND BUFFET DINNER – Sunday, September 10th
The Annual Golf Tournament and Buffet Dinner will be at Garrison Lake Golf Club, 101 West Fairways Circle, Smyrna, DE . For more information and registration, contact Dennis Skinner at papadskinz@yahoo.com or (302) 981 – 8743 and Anna Skinner at ANNA.SKINZ@gmail.com or(302) 883 – 5647. You can also scan this QR Code found below
or click on the following link https://saintpolycarp.org/st-polycarp-annual-golf-tournament-and-dinner-2023/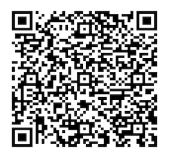 CHECK OUT THIS WEEKEND' BULLETIN for notes from our Christian Formation  & Liturgy Committees' monthly meetings!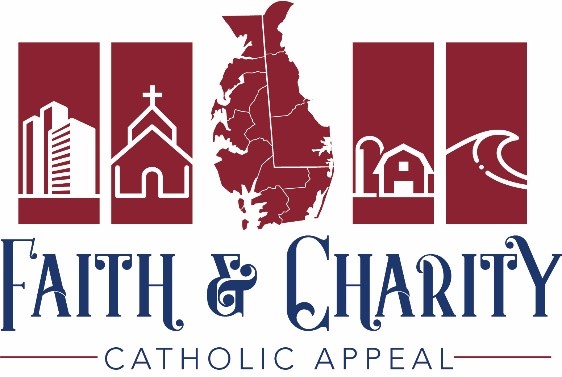 CATHOLIC DIOCESE OF WILMINGTON – 2023 FAITH AND CHARITY CATHOLIC APPEAL: As of the last report, $58,249.03 (97.08%) of our $60,000 goal has been pledged.  Thank you to those who have already contributed to this year's campaign and to those parishioners who have signed pledge cards. We are $1750.97 from our goal!!! We're getting there, but we still need your help! If you haven't already done so, please consider supporting this year's appeal, no matter the amount. Pledge cards can be found in the pews and at the doors of the church.  It is important that everyone follows through with payments on pledges. Please mail all payments in the self-addressed, return envelope provided with your payment reminder mailings.  If our parish exceeds the $60,000 goal  in paid pledges , we will receive back half of the money collected above the goal for projects around our campus. Together we can reach our goal!
To learn more about the Faith and Charity Catholic Appeal, visit www.cdow.org; click "Giving" then "Faith and Charity Catholic Appeal," or simply scan this QR code with your cellphone.
---
NEXT WEEKEND, JULY 15/16  
SECOND COLLECTION next weekend is for the Church in Africa, Central and Eastern Europe.
---
UPCOMING
The BLESSING OF GRANDPARENTS AND THE ELDERLY will take place at the 10:30 am Mass on Sunday, July 23rd.
ATTENTION MINISTRY LEADERS! SAVE THE DATE! Mark your calendar now for our Annual Parish Leadership Organizational Meeting on TUESDAY, July 25th, at 7 pm in Mother Drexel Hall. Leaders from these ministries are expected to attend this important meeting.  Two people from each ministry are encouraged to attend. If you are the Chairperson, Co-chair, President, Prefect, Grand Knight, or leader of a ministry, please check you email for important details. (Email will be from communications@saintpolycarp.org.  Please RSVP to that email.)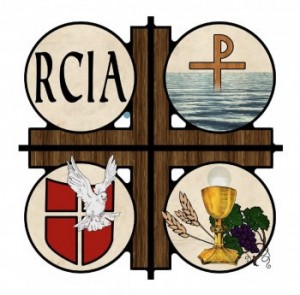 CHANGE THE WORLD: BECOME CATHOLIC! Is there someone you know who would like to explore the Catholic faith – someone unbaptized, or baptized in
the Catholic or another Christian tradition? Do you know someone who needs First Eucharist and/or Confirmation? The Catholic faith can fulfill their desire
for a closer relationship with Our Lord by participating in the RCIA process.

If interested, the parish will hold three Inquiry Sessions:
Monday, August 14th, at 6:30 pm,
Wednesday, August 23rd, at 10:30 am
Monday, August 28th, at 6:30 pm.
Please contact Deacon Frank Weber for more information: DeaconFrank@saintpolycarp.org or leave a message with the Parish office at (302) 653 – 8279.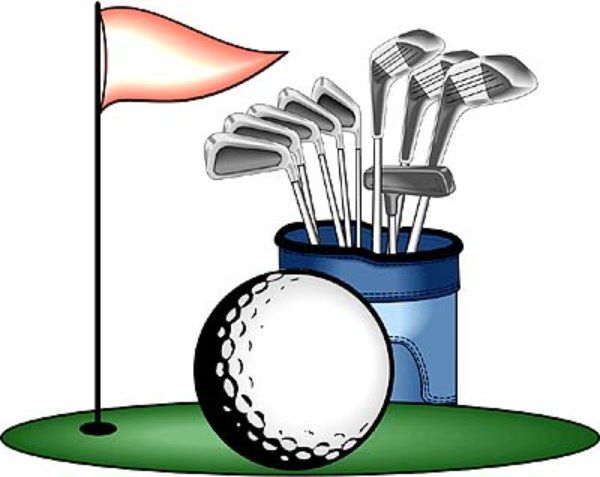 ST. POLYCARP PARISH ANNUAL GOLF TOURNAMENT AND BUFFET DINNER – Sunday, September 10th
Golfing at Garrison Lake Golf Club, 101 West Fairways Circle, Smyrna, DE.  $130 per individual golfer includes lunch, Green fee, Golf Cart, on course beverages including beer, complimentary gift bags, prizes for best teams, long drive/closest to pin, followed by a buffet dinner.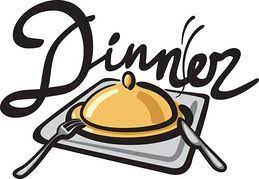 Not interested in golfing? No problem!  Join us for a delicious Buffet Dinner for just $40.00 per person in Mother Drexel Hall at Saint Polycarp Church. For more information and registration, contact Dennis Skinner at papadskinz@yahoo.com or (302) 981 – 8743 and  Anna Skinner at ANNA.SKINZ@gmail.com or (302) 883 – 5647.  You can also scan the QR Code below or click on the following link https://saintpolycarp.org/st-polycarp-annual-golf-tournament-and-dinner-2023/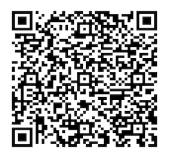 ---
ONGOING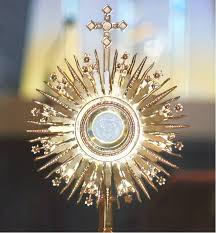 EUCHARISTIC ADORATION: Tuesdays from noon to 8pm in the Chapel. We need a few more people to sign up for a scheduled Adoration time slot so we can expand our Adoration hours. We need adorers for these timeslots on Tuesday: 9:30 am, 12:30 and 3:00 pm. Call or email Cheryl Thomas salcrest7@gmail.com or  (302) 363 – 0404.
All are welcome to stop in and adore Jesus between 12 pm and 8 pm in the Chapel on Tuesdays. Stay for 10 minutes, 1 hour…
RELIGIOUS EDUCATION: Our Parish School of Religion (PSR) offers religious education classes for grade PK – 9. Now is the time to register!
Visit  https://saintpolycarp.org/religious-education/ for more information or contact our Coordinator of Religious Education (CRE), Erica Taylor, at dre@saintpolycarp.org or (302) 653-4101.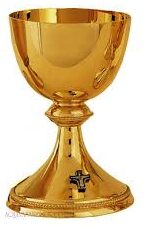 THE VOCATION CHALICE MINISTRY: Please consider signing up to host the vocation chalice in your home for a week.  Text or call Alice Gaston at (302) 670 – 7924. For more information visit https://saintpolycarp.org/vocation-chalice/
CONNECTED IN CHRIST (ADULT FAITH FORMATION) meets every Tuesday at 9:30 am in the Parish Library – ALL are welcome. Please join us. If you have any questions, please call Cookie Ruane at (302) 540 – 6429.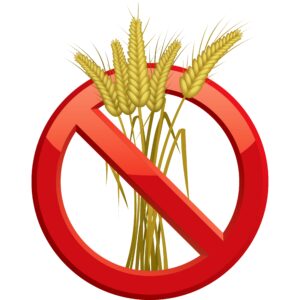 GLUTEN FREE? Do you have an intolerance to gluten? If so, our parish offers gluten-free wafers to be consecrated for you. Please see our Sacristan 10 – 15 minutes before Mass and let them know that you need a gluten-free wafer put in the pyx. At Communion, please proceed down the aisle to the priest who will have the pyx in his hand and let him know you need a gluten-free host.
IS THAT YOU, FR. JIM? If you receive emails or texts from Fr. Jim asking for favors, gift cards or gifts or stating something similar to "I am currently busy in a meeting now, no calls so just reply to my email.", please ignore and delete. If an email looks suspicious and you're not sure, give the office a call.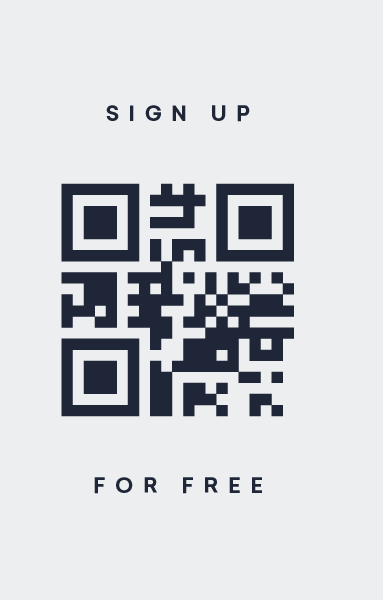 FORMED: Thanks to a very generous and thoughtful parishioner, our FORMED Subscription has been RENEWED for another year!  Please SIGN UP NOW and begin enjoying the abundant amount of Catholic content that FORMED has to offer! You won't be disappointed! To gain full access to FORMED; follow these simple steps:
~Go to: www.formed.org or scan QR Code
~Enter our parish's zip code (19977)
~Click on St. Polycarp Church
~Enter your name and your email address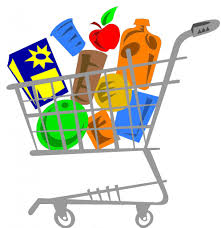 REDNER'S MARKETS 1% SAVE-A-TAPE FUNDRAISER: Turn your food shopping into cash for our parish. Simply be sure to obtain and scan your Redner's Rewards Card each time you shop. Save your whole receipt. Bring your receipts to the Parish Office or put them into the collection basket. There is no expiration date – you can turn in receipts months old!
BULLETIN SPONSORS: Thank you to all of our weekly bulletin sponsors for your support during the year! Your support has not gone unnoticed by our parish community and is so appreciated!

---
USEFUL LINKS:
WEBSITE: www.saintpolycarp.org.
BULLETIN: https://www.jppc.net/onlinebulletins/301template.pdf
BULLETIN OVERFLOW: https://saintpolycarp.org/this-weeks-bulletin/
YOUTUBE: https://www.youtube.com/c/StPolycarpSmyrnaDE
FACEBOOK: https://www.facebook.com/SaintPolycarpCatholicChurch/
ONLINE GIVING: Please consider becoming an e-giver. It is easy to make your weekly or one time contributions in support of the Parish.  For more information and to sign up for online giving, visit  faith.direct/DE831
ST DENNIS: http://www.stdennischurch.org
DIOCESE OF WILMINGTON – LIVE STREAMING https://www.youtube.com/user/DioceseofWilm
FOR THE SAKE OF GOD'S CHILDREN: https://www.cdow.org/giving/fsgc/
THE DIALOG: http://thedialog.org/  Newspaper of the Diocese, copies available as you leave Church or online
EWTN: ewtn.com

---
FROM THE DIOCESE:     
CATHOLIC FORUM/RELEVANT RADIO:  Saturdays at 1:30 pm on Relevant Radio 640AM.   Maria Gallagher will discuss her book, "Mercy's Power: Inspiration to Serve the Gospel of Life," on the July 8th episode of Catholic Forum.  CLICK HERE     You can listen online at cdow.org/CatholicForum, or by searching "Catholic Forum" on Apple, Spotify, iHeartRadio, or Amazon Music podcasts.   "Like" Catholic Forum on Facebook at facebook.com/CatholicForum @CatholicForum.
---
LET US PRAY:      Prayer for Safe Travel
Lord, be our guide and our protector on the journey we are about to take.
Watch over us.
Protect us from accidents.
Keep us free from harm to body and soul.
Lord, support us with Your grace when we are tired.
Help us be patient in any trouble which may come our way.
Keep us always mindful of Your presence and love.
Amen