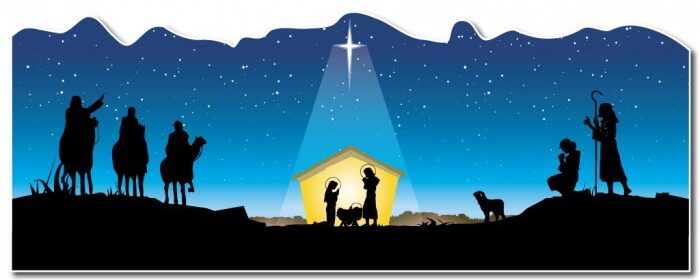 SUNDAY SCRIPTURE –  QUESTIONS TO PONDER
~ Which name of Jesus resonates with you – Wonder-Counselor, God-Hero, Father-Forever, Prince of Peace?

~ During Christmas Time, can you make time to consider our call to justice?
~ Why do you think that the infant Jesus was born to a poor couple in a meager stable?
(Pastoral Liturgy)
Fr. Jim, Deacon Frank, Erica Taylor (CRE) and the staff here at St. Polycarp wish you a very Merry Christmas and a happy, healthy New Year! May you be blessed with hope, peace and love this Christmas and in the New Year. Enjoy one another, be kind to one another, spread love to all those you meet and remember the true meaning of Christmas…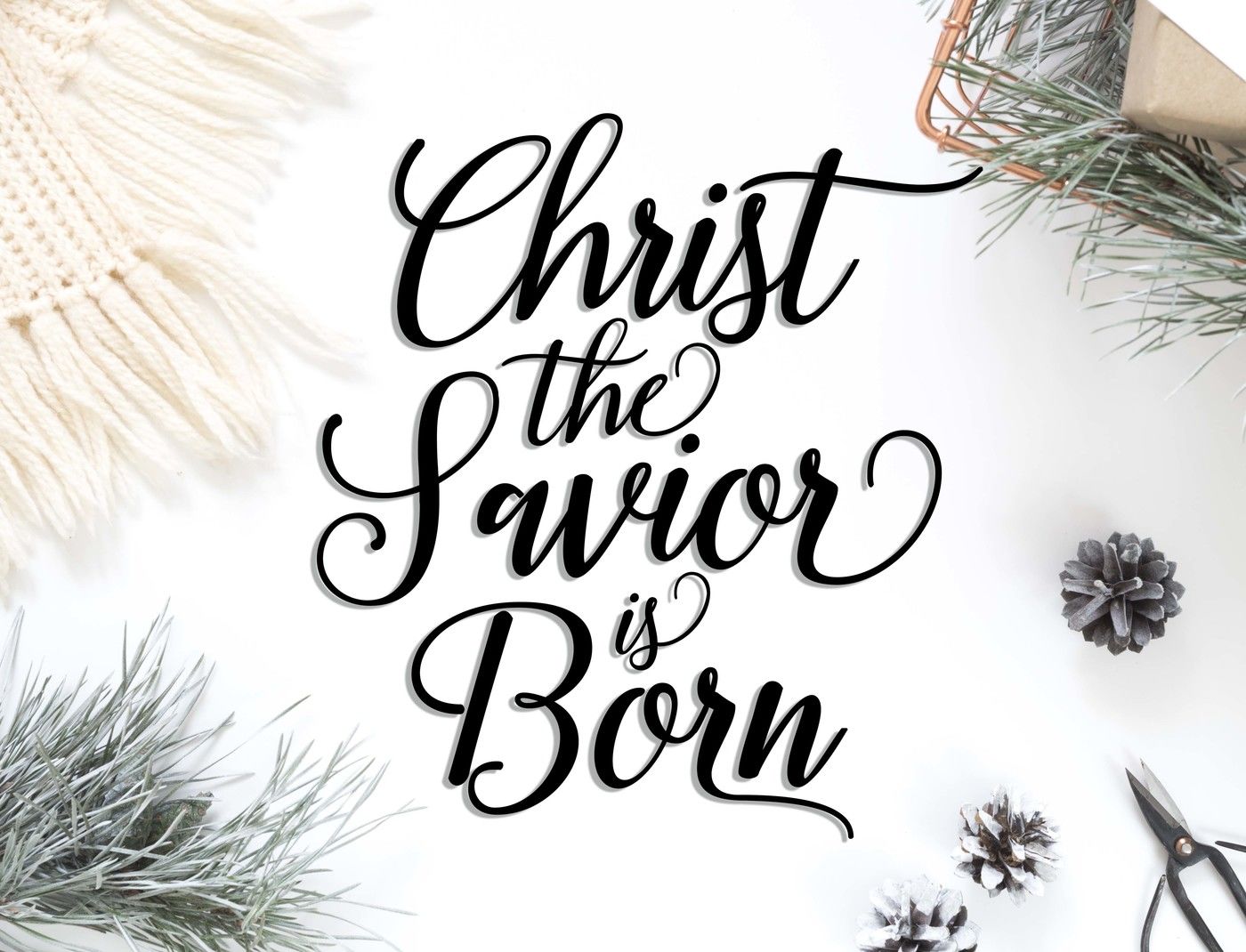 READINGS FOR THE WEEKEND:  https://bible.usccb.org/bible/readings/122522.cfm
LIVE-STREAMING: Visit https://www.youtube.com/c/StPolycarpSmyrnaDE for live stream at 8:30 am on Tuesdays and Wednesdays and 4 pm on Saturdays. (Christmas Eve – 4pm)
PARISH WEBSITE: Visit: www.saintpolycarp.org/.
WEEKLY PARISH BULLETIN: CLICK HERE .       BULLETIN OVERFLOW: Bulletin Overflow – CLICK HERE
OFFICE CLOSED: The Parish Office will close at noon on Thursday, December 22nd, and remain closed through Monday, December 26th.
There are no Confessions on Saturday, December 24.
---
THIS WEEKEND, DECEMBER 24/25 (& week of December 25)  There are no Confessions on Saturday, December 24.
St. Polycarp:
Saturday, December 24 at 4 pm (Live Streamed)
Children's Nativity Pageant follows the 4pm Mass – see below*
Saturday, December 24 at 9 pm
Sunday, December 25 at 10 am

St. Dennis:
Saturday, December 24 at 4 pm
Saturday, December 24 at 6 pm (Spanish)
Sunday, December 25 at 10 am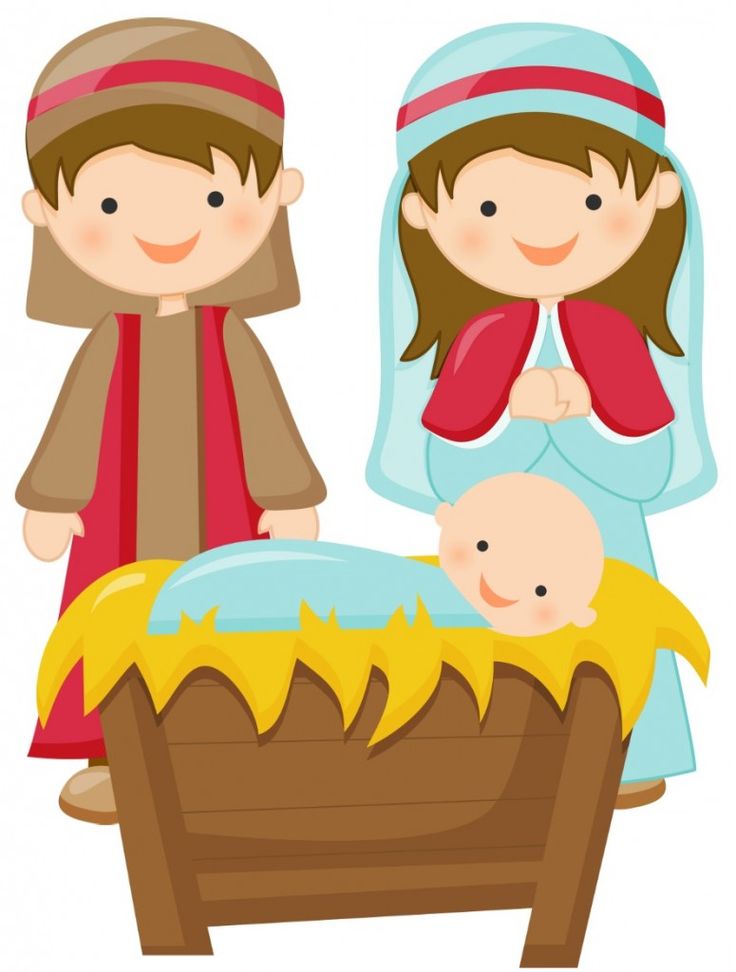 * O Come, O Come Emmanuel: We are happy to announce that our PSR students will once again be performing our annual Nativity Pageant immediately following the 4 pm Christmas Eve Mass. All are welcome to join us! Our 1st and 2nd graders will surely put you into the Christmas Spirit with their lively personalities and the jolly songs they sing!!! Merry Christmas to all!
CHRISTMAS FLOWERS & NOVENA
Gifts are usually given at the birth of a child. Let us generously give the Holy Family beautiful flowers representing the intentions of our loved ones. Christmas is a magical time of year for LOVE and PEACE and time to reflect and BELIEVE that God gave us His Son to be with us always. There is much comfort in knowing that God loves us unconditionally. Share the joy of Christmas by adding all your loved ones to our Christmas Novena of Masses. Envelopes are available at the doors of the Church.
SECOND COLLECTION this weekend is the Christmas Offering.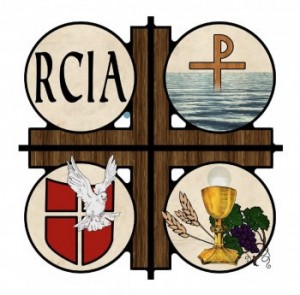 CHANGE THE WORLD: BECOME CATHOLIC! Is there someone you would like to invite to explore the Catholic faith – someone unbaptized, or baptized in a non-Catholic Christian tradition? Do you know someone who needs Confirmation and/or First Eucharist? Perhaps, the Catholic faith can fulfill their desires for a closer relationship with Our Lord. Then, the RCIA process is for them. Please contact Deacon Frank Weber for more information. DeaconFrank@saintpolycarp.org or leave a message with the Parish office at (302) 653-8279.

EARLY SUBMISSION DATES FOR THE WEEKLY BULLETIN:  Early submission dates have been set by our bulletin publisher for the holiday season. All submissions that you would like to appear in the bulletin will need to be submitted earlier. These dates seem weeks away but they will be here before we know it. Plan now and submit early.   Bulletin Date January 8, submit by December 28th.

COME TO THE BROTHER VINCENT CHUCK WAGON! Tickets for the January 14th Dinner and Show (5:30-9 pm in the hall), sponsored by the Brother Vincent Knights of Columbus and the Columbiettes, are on sale this weekend after Masses at the Church exits. The show features The Legends of Country Music – Sean Jamison and Jenna Young with Country Music. Tickets are $40.00 each. Tickets may be purchased by check (made payable to Brother Vincent Council), by credit card through Faith Direct CLICK HERE, or by using this QR code.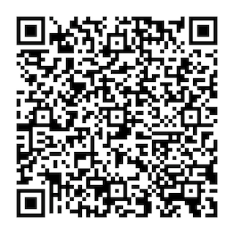 ---
NEXT WEEKEND, DECEMBER 31/January 1 (& week of January 1)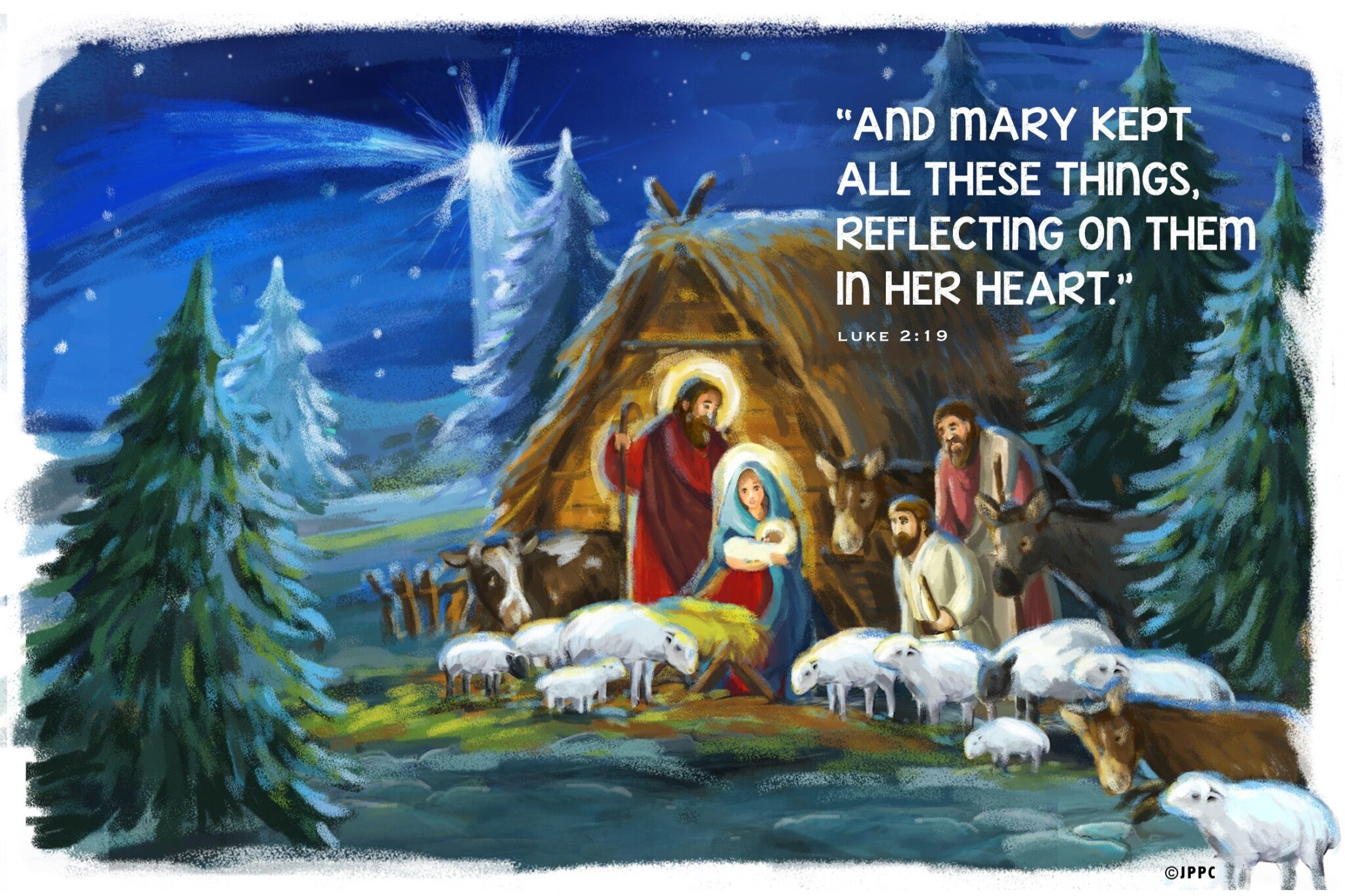 THE SOLEMNITY OF MARY,  HOLY MOTHER OF GOD
New Year's Day
MASS SCHEDULE:
Saturday, December 31st, at 4 pm (Blessing of Calendars)
Sunday, January 1st, at 10 am       (not 10:30)
---
UPCOMING/ONGOING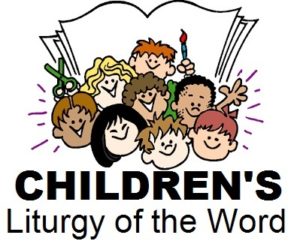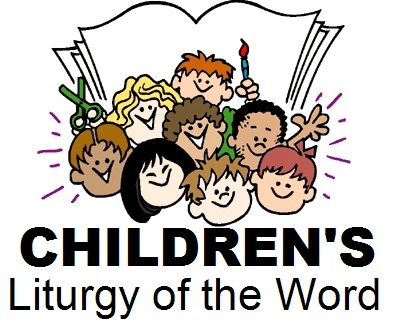 CHILDREN'S LITURGY OF THE WORD takes place this Sunday during the 10:30 Mass. All children ages PK – 4th grade are welcome to join us. Children will be called to come forward before the First Reading. They will return to you after the General Intercessions. All catechists and assistants have a cleared background check. If you are interested in helping with this ministry, please contact Erica Taylor at (302) 653-4101.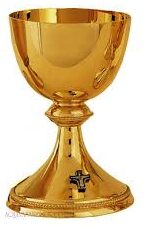 THE VOCATION CHALICE MINISTRY: Please consider signing up to host the vocation chalice in your home for a week.  Text or call Alice Gaston at (302) 670 – 7924. For more information visit https://saintpolycarp.org/vocation-chalice/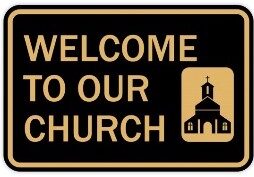 SIGNAGE COORDINATOR NEEDED
Are you looking for an opportunity to serve our parish and help fellow parishioners navigate our campus? The Pastoral Council is searching for a volunteer to coordinate the Parish Signage project.  This person will work with Father Jim and the Pastoral Council to assess the signage needs for our campus and to facilitate the implementation of this project. If interested, please contact Kathy Curlett at kathleencurlett19@gmail.com.  
CONNECTED IN CHRIST (ADULT FAITH FORMATION) meets every Tuesday at 9:30 AM in the Parish Library – ALL are welcome. Please join us. If you have any questions, please call Cookie Ruane at 302-540-6429.
MARCH FOR LIFE: January 20, 2023. The right to life is a human right. Our defense of that right is a joyful witness to the beauty and dignity of every human person. St. Joseph the Apostle Church in Milford has a bus going to the March for Life. The cost is $15 per seat. Reservations must be made by January 6th. The contact person is Ramone Quinene, 302-423-1525.
The March for Life is an inspiring, peaceful, vibrant, and joy-filled rally of women, men, young people, and children from all across the country. Every year, tens of thousands of pro-lifers converge on the National Mall and march on Capitol Hill on the anniversary of the Supreme Court's 1973 Roe v. Wade ruling which legalized abortion in all 50 states. It's the largest annual human rights demonstration in the world. But this is not just a protest… TOGETHER, WE GATHER TO CELEBRATE LIFE. We celebrate each and every life, from the moment of conception. We envision a world where every life is celebrated, valued, and protected.
REMINDER ABOUT THE PARKING: Please do not park in front of the dumpsters on Monday through Friday.  This prevents the Waste Management Collection and the Recycling Collection from being picked up.  Please make sure all visitors are aware of this!  Thank you for your cooperation!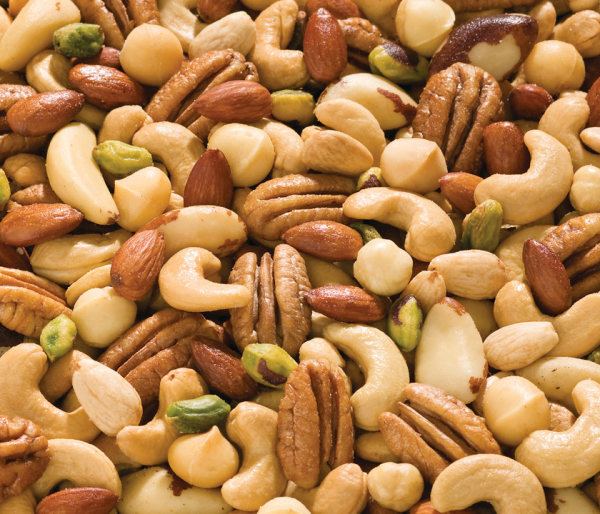 FROM OUR BROTHER VINCENT COUNCIL #7517 – KNIGHTS OF COLUMBUS FUNDRAISER You can help our Knights as they work to help our church and community by purchasing these premium nuts, gourmet confections and sweet and savory snack mixes. They make great gifts. Orders shipped right to your door! A portion of every product sold benefits Brother Vincent Council #7517. Our fundraiser will continue until we reach our goal!  Please support your Council.  To order visit https://council-7517-kofC.terrilynn.com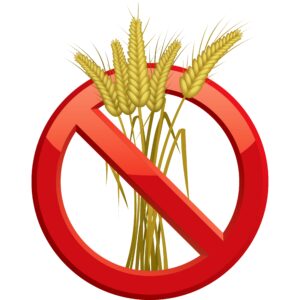 GLUTEN FREE? Do you have an intolerance to gluten? If so, our parish offers gluten-free wafers to be consecrated for you. Please see our Sacristan 10 – 15 minutes before Mass and let them know that you need a gluten-free wafer put in the pyx. At Communion, please proceed down the aisle to the priest who will have the pyx in his hand and let him know you need a gluten-free host.
IS THAT YOU, FR. JIM? If you receive emails or texts from Fr. Jim asking for favors, gift cards or gifts or stating something similar to "I am currently busy in a meeting now, no calls so just reply to my email.", please ignore and delete. If an email looks suspicious and you're not sure, give the office a call.
Have you had the opportunity to dive into FORMED?  To sign up visit www.formed.org. Type in our Parish zip code (19977) and follow the steps to sign up or you can use the QR code below. Take advantage of your free subscription to FORMED! Enjoy thousands of hours of quality Catholic content!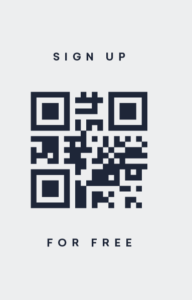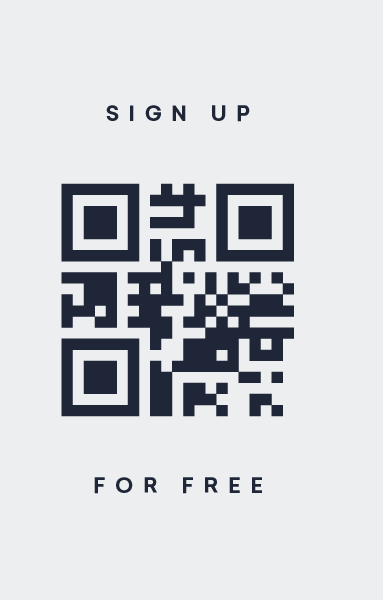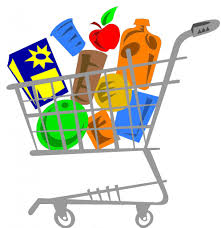 REDNER'S MARKETS 1% SAVE-A-TAPE FUNDRAISER: Turn your food shopping into cash for our parish. Simply be sure to obtain and scan your Redner's Rewards Card each time you shop. Save your whole receipt. Bring your receipts to the Parish Office or put them into the collection basket. There is no expiration date – you can turn in receipts months old!
BULLETIN SPONSORS: Thank you to all of our weekly bulletin sponsors for your support during the year! Your support has not gone unnoticed by our parish community and is so appreciated!

---
USEFUL LINKS:
WEBSITE: www.saintpolycarp.org.
BULLETIN: https://www.jppc.net/onlinebulletins/301template.pdf
BULLETIN OVERFLOW: https://saintpolycarp.org/this-weeks-bulletin/
YOUTUBE: https://www.youtube.com/c/StPolycarpSmyrnaDE
FACEBOOK: https://www.facebook.com/SaintPolycarpCatholicChurch/
ONLINE GIVING: Please consider becoming an e-giver. It is easy to make your weekly or one time contributions in support of the Parish.  For more information and to sign up for online giving, visit  faith.direct/DE831
ST DENNIS: http://www.stdennischurch.org
DIOCESE OF WILMINGTON – LIVE STREAMING https://www.youtube.com/user/DioceseofWilm
FOR THE SAKE OF GOD'S CHILDREN: https://www.cdow.org/giving/fsgc/
THE DIALOG: http://thedialog.org/  Newspaper of the Diocese, copies available as you leave Church or online
EWTN: ewtn.com

---
FROM THE DIOCESE:     
CATHOLIC FORUM/RELEVANT RADIO:  Saturdays at 1:30 pm on Relevant Radio 640AM. On Saturday December 24th. we will feature Bishop William Koenig's Christmas message to the people of the Diocese of Wilmington.  Due to special programming, Catholic Forum will not air on Relevant Radio 640 on Christmas Eve, however; you can listen online any time after 2:00 p.m. CLICK HERE You can listen online at cdow.org/CatholicForum, or by searching "Catholic Forum" on Apple, Spotify, iHeartRadio, or Amazon Music podcasts.   "Like" Catholic Forum on Facebook at facebook.com/CatholicForum @CatholicForum.
---
LET US PRAY:
Loving Father, help us remember the birth of Jesus, that we may share in the song of the angels, the gladness of the shepherds, and worship of the wise men. Close the door of hate and open the door of love all over the world. Let kindness come with every gift and good desires with every greeting. Deliver us from evil by the blessing which Christ brings, and teach us to be merry with clear hearts. May the Christmas morning make us happy to be thy children, and Christmas evening bring us to our beds with grateful thoughts, forgiving and forgiven, for Jesus' sake. Amen.
                                                                                                                                                                                                                                 – Robert Louis Stevenson
May you be filled with the wonder of Mary, the obedience of Joseph, the joy of the angels, the eagerness of the shepherds, the determination of the magi, and
the peace of the Christ child.
                                                                                                                                                                                                                                                                                                                                                       – Ray Pritchard